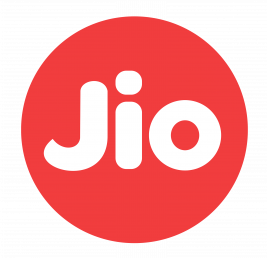 Job Detail
Job Description
India's largest telecom & fiber internet service provider i.e. Reliance Jio currently hiring for Home Sales Officer Jobs in Jalna territory with below details, ideal candidate should have basic understanding of tele-come industry with bit sales knowledge.
Jio-Fiber is already the largest fiber provider in the country, but our vision for India and Indians is much larger by adding more employees in Jalna, Maharashtra. Jio-Fiber will propel India into global broadband leadership, thereby providing broadband to over 1600 cities and towns. Be the game-changer and join the young and dynamic team to take Jio-Fiber to the million more Indian homes currently extending over Maharashtra state.
Post: Home Sales Officer – Jio Fiber Jobs near me in Jalna
Location: All over Jalna Maharashtra, nearby location assign at a time of interview (Mainly depending upon availability)
Salary Range: Depends on Experience and interview.
Work Times: Monday to Saturday
Major Responsibilities as a Home Sales Officer Jobs in Jalna:
Acquire and onboard customer in assigned territory i.e nearby Jalna Jobs
Identify and prioritise localities/area for home and micro segment
Secondly, ensure accurate building attributes mapping and updating in system
Acquire buildings and permissions as per specified norms
Also, Drive customer engagement and communication campaigns
Identify, acquire and onboard customers through CAF collection, DKYC and ORN generation
At last, manage end to end customer lifecycle.
Skills Required for Jio Fiber Jobs in Jalna:
Must have outbound sales experience (preferably direct sales)
Most Important Very Good Communication Skill
Must be able to collaborate and work with large teams
Analyze data and draw insights after reviewing sales report every date.
Lastly Two-wheeler (good to have own)
Would you like to get apply online for job in Jio – Jalna? visit careers.jio.com.
Not match with your profile? Two thing you can do now!!!
Firstly, you can look our career page by clicking here All Jobs near me in Jalna
Likewise, you can share this job posting to your friend circle/ business network.
Job search Tags: Reliance Jio career in Jalna, Maharashtra, Jio Recruitment 2022 in Jalna, jio field work jobs in Jalna, Jalna company jobs, Sales Officer Jobs in Jalna, Sales Executive Jobs in Jalna
"Note: joberie.com never call/ask any candidate to getting pay for applying / shortlisting for any of job listed on our website, kindly do not pay any amount to anyone for job search. "
Required skills